How To Write a Human Resources Assistant Resume
A resume that helps you get your next human resources (HR) assistant job should highlight knowledge of federal and local regulations and experience with onboarding and training. Find out how to create a standout resume with the tips and examples below.
1. Write a dynamic profile summarizing your qualifications
In a brief paragraph, outline the top three to five reasons you excel as an HR assistant. This section is also an opportunity to use keywords that match the job posting and signal to applicant tracking systems (ATS) and the hiring manager that you're a good fit. For instance, if the ideal candidate has extensive recruiting and onboarding experience, you could highlight your familiarity with applicant tracking software and note your percentage of successful hires.
Senior-Level Profile Example
---
Highly accomplished HR assistant with over 10 years of advancement and experience. Proven record of working with senior management to achieve organizational goals. Skilled at reducing employee turnover, improving morale, and reducing payroll expenses. Work informed by a bachelor's degree in HR management.
Entry-Level Profile Example
---
HR assistant with over two years of experience. Natural problem-solver who helps HR departments find new ways to increase staff morale, performance, and retention. Collaborator focused on building positive relationships with diverse team members and business functions. Work informed by a bachelor's degree in HR management.
2. Add a detailed professional experience section
List each job in your recent work history — including the title, company, and start and end dates — and follow with a bulleted list of your duties. You can also use this space to highlight achievements relevant to your target job. For instance, if the hiring company is looking for someone to help raise employee morale, you might include creating an employee-of-the-month award that led to a 10% increase in overall job satisfaction.
Senior-Level Professional Experience Example
---
HR Assistant, Emergent BioSolutions, Gaithersburg, MD | May 2018 to present
Maintain employee data and records
Manage job candidate screening, interview scheduling, and new employee orientation
Conducted survey of senior leadership to determine organizational needs and update hiring process
Helped draft internal communications supporting employees' smooth transition to a remote work environment in March 2020
Entry-Level Professional Experience Example
---
HR Assistant, Saturn Restaurant Suppliers, Port Townsend, WA | March 2022 to present
Support all three HR leaders of this $18 million business with a presence in five states
Ensure that yearly performance reviews and other personnel records are organized and current
Post new job vacancies online and screen applicants
Schedule interviews and maintain records of contact with job candidates
3. Include relevant education and certifications
Succeeding as an HR assistant requires that you have the knowledge and training necessary to field real-world scenarios. Hiring managers often seek specific certifications, such as Professional in Human Resources from the HR Certification Institute. A degree in HR management or a related field, such as business administration or psychology, can also give you an advantage over other applicants.
Education
---
Template:
[Degree Name]
[School Name], [City, State Abbreviation] | [Graduation Year]
Example:
Bachelor of Science (BS) in Human Resources Management
Northern Illinois University, DeKalb, IL | 2014
Certifications
---
Template:
[Certification Name], [Awarding Organization] | [Completion Year]
Example:
HR Certified Professional, International Public Management Association for Human Resources | 2020
4. List pertinent key skills
HR assistants must apply their expertise to various scenarios, including onboarding new hires, handling employee grievances, and conducting exit interviews. While each job will have its own requirements, certain key skills are common to the vocation. Incorporating these with your resume can help you get past applicant tracking software and show you fit the role.
Here are some common skills to look out for:
Key Skills and Proficiencies
ATS
Benefits administration
Conflict resolution
Data analysis
Database management
Federal, state, and local regulations
Microsoft OfficeSuite
New employee orientation
Onboarding and offboarding
Payroll operations
Reporting and documentation
Talent retention
Task prioritization
Team collaboration
How To Pick the Best Human Resources Assistant Resume Template
An HR assistant resume template can give you a helpful framework to format your career details. Choosing the best template largely depends on preference, but it should be easy for a hiring manager to skim. Look for one with a skills section where you can add matching keywords from the job posting. A good template will also be well-organized, with headers or bolded titles for each section.
Human Resources Assistant Text-Only Resume Templates and Examples
Years of Experience
Advice from a Recruiter: Mina Stallworth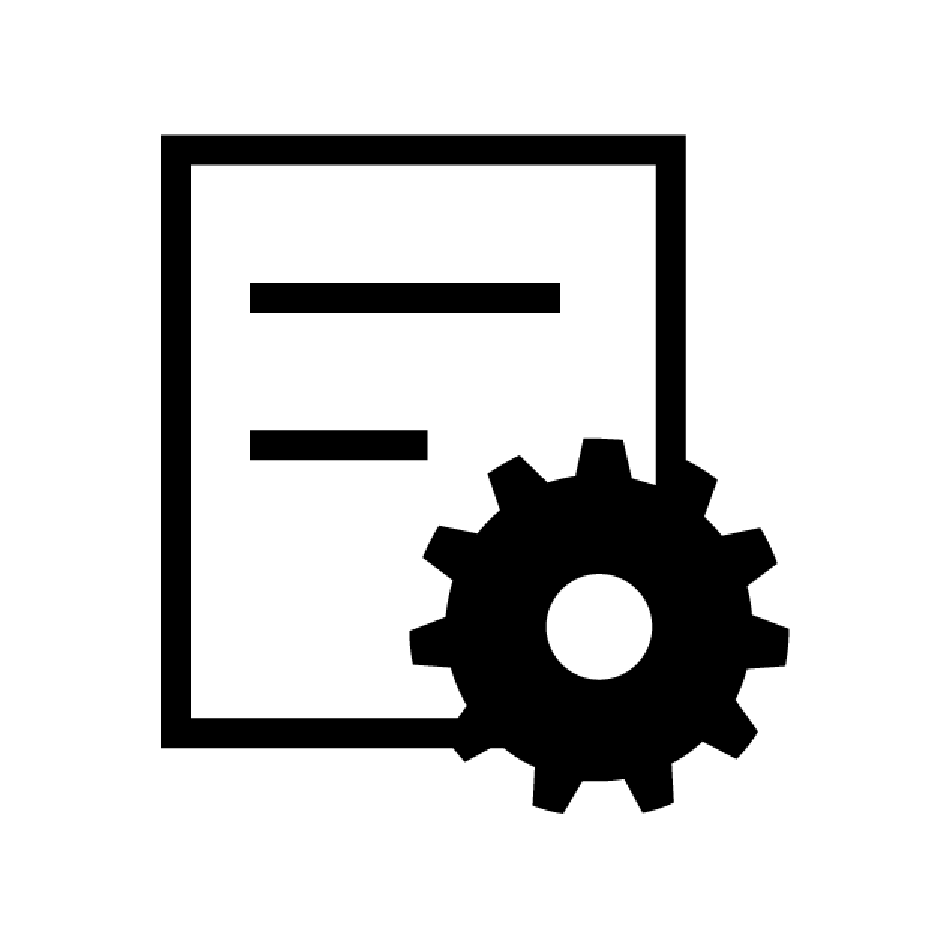 Mina Stallworth - Professional & Administrative Recruiter at Express Employment Professionals,
LinkedIn
Meet our Expert: Mina is a professional and administrative recruiter with over nine years of experience in the complex world of talent acquisition, where she guides both professionals from all walks of life seeking their path in the workforce and organizations striving to assemble exceptional teams.
1. What are the most in-demand skills for human resources assistants that should be featured on a candidate's resume? +
Ability to manage employee files and data
Strong communication skills with the ability to engage with all stakeholders
Technical skills utilizing various HRIS systems
2. What work experience and other accomplishments are hiring managers looking for in a human resources assistant?+
An excellent HR assistant can communicate and engage with senior management and employees, so anyone with tact, professionalism, and diplomacy will have a higher success rate. They should bring professional writing skills as they will be writing job descriptions, HR-related correspondence, and managing legal and contractual documents, to name a few.
A candidate who uses discretion while making decisive decisions with a fair and equitable approach will win a team over. You should have a proven record of managing a variety of tasks that are in various functions and seamlessly pivoting in different directions to support other teams.
3. What advice would you give a human resources assistant candidate about their job search? +
Going into an interview and having a clear understanding of the company culture and brand is critical. So is your ability to display confidence in tackling a variety of tasks during an interview process will be impressive. Bring tactical examples of how you handle working under pressure.
Come to the table with open-ended questions that offer insight into your value and mission alignment and how you would be contributing to the success of the company.
Frequently Asked Questions: Human Resources Assistant Resume Examples and Advice
What are common action verbs for human resources assistant resumes?+
Each bullet point in the professional experience section should start with an action verb. These verbs make your resume more engaging and help a hiring manager visualize your past work. Below are some strong verbs to consider for your HR assistant resume:
Action Verbs
Administered
Analyzed
Assisted
Conducted
Coordinated
Created
Demonstrated
Developed
Facilitated
Implemented
Liaised
Maintained
Negotiated
Offboarded
Onboarded
Organized
Planned
Prevented
Ranked
Recruited
Resolved
Streamlined
Surveyed
Won
How do you align your resume with a human resources assistant job posting?+
HR specialist jobs will increase by about 6% between 2022 and 2032, according to the Bureau of Labor Statistics. This is good news for those entering the workforce or seeking a new role.
Once you find a position you're interested in, you can boost your chances of an interview by tailoring your resume to the job. One great way to do this is by briefly describing the companies where you've worked in [brackets] right next to or below the company name.
Company descriptions let you show any similarities between your past employers and the one that posted the job. For example, maybe you've worked for companies of a similar size or comparable industry. Or maybe you've worked at organizations with a similar mission or leadership philosophy. Working these details into your descriptions makes your resume more relevant to the job opening.
What is the best human resources assistant resume format?+
Most HR assistants should use the combination (or hybrid) format. True to its name, this format combines two important features of other resume formats: the chronological format's experience section and the functional format's profile section. (The resume examples on this page all use combination format.)
A combination resume offers the best of both worlds by fusing these two features. The experience section lets you overview your recent work history – essential information for most employers. At the same time, the profile section lets you showcase your career highlights at the top, regardless if they're from that work history or another part of your background.
The resulting resume is straightforward yet strategic. It gives hiring managers the clearest possible view of your experience and relevant strengths, so they can decide to call you for an interview.
Expert advice: include a cover letter with your resume
When you submit your resume, include a corresponding cover letter. Select a few key skills or achievements from your resume to elaborate on in your cover letter. This is also where you can explain what attracts you to the company, such as a mission statement or values that align with your own. For more tips and examples, see our human resources cover letter guide.