Whether you are in a supervisory role, mentorship position or serve in another leadership capacity, you may be asked to write a letter of recommendation. Learn best practices to present yourself and your recommended candidate in a professional manner.
The Basics of a Letter of Recommendation
A letter of recommendation is a written nod of approval typically written by a professional with whom the candidate has worked. In some cases, letters of recommendation are written to help students or recent graduates gain entry into higher education or an internship.
The purpose of a letter of recommendation is to officially vouch for an individual's unique skill set and achievements. Keep the following tips in mind when writing a letter of recommendation.
Tip 1: Introduce the Candidate
The beginning of a recommendation letter should provide the reader with a clear understanding of how you know the candidate and the position for which he or she is being recommended. State in plain language how long you've known the individual and in what capacity you worked with or supervised them. This section lets the reader know why your opinion is credible.
Tip 2: Summarize Your First-Hand Experience
Dedicate a section of your letter to summarizing your professional interaction with the candidate. Instead of focusing on only their professional skills, note any achievements they completed while working with you. Additionally, list personal characteristics that the reader will find valuable, such as integrity, compassion or a commitment to quality.
Tip 3: Finish Your Letter With a Clear Recommendation
It is best to end your letter by reinforcing your recommendation that the reader chooses this individual. Be specific and list the exact position or opportunity for which the individual is being considered. Also, restate one or two primary characteristics that make this individual the perfect choice.
Letter of Recommendation Examples
Example 1: College Admission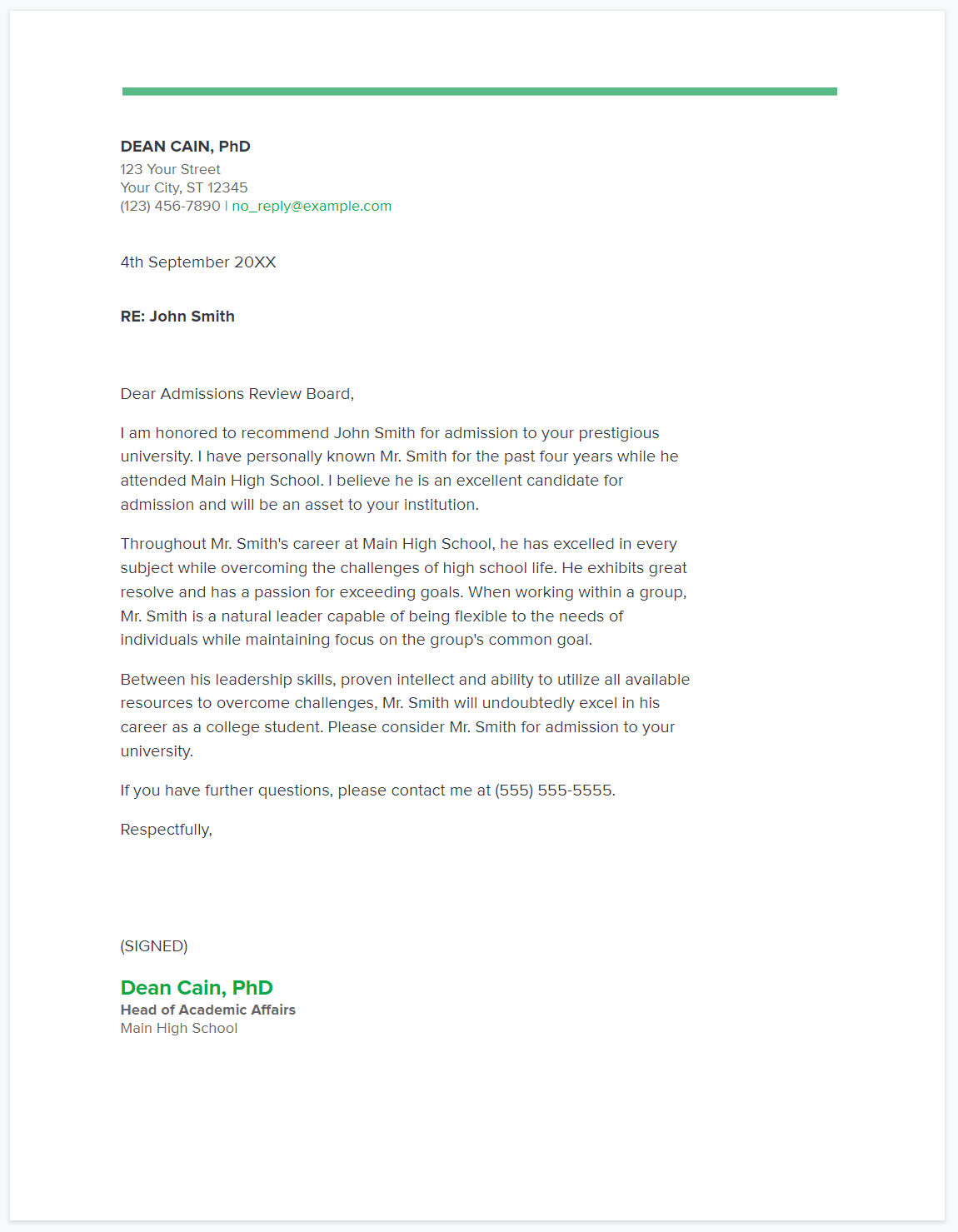 Example 2: Internship Opportunity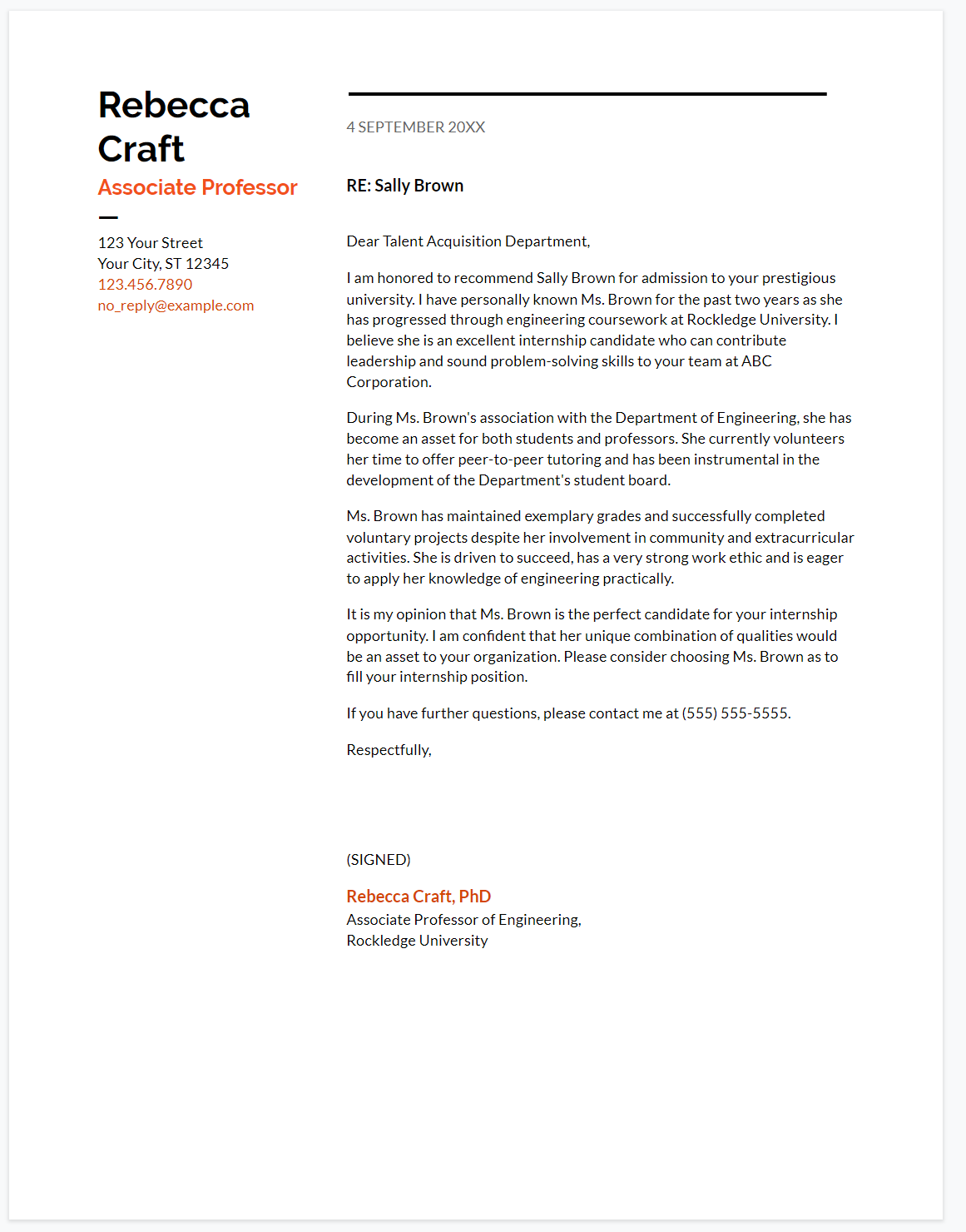 Example 3: Professional Promotion