How to Write a Legal Assistant Resume
Legal assistants provide valuable support to law firms, helping attorneys organize client files, research precedents, and manage court schedules. When you're applying for legal assistant jobs, you need a resume that features these skills along with your relevant work, school, and other credentials. Read on to learn how you can write a resume that gets you interviews for your next legal assistant job.
1. Write a dynamic profile summarizing your qualifications
Start your resume with a brief paragraph outlining the key ways you can make an attorney's job easier and how that helps drive positive legal outcomes for clients. Use adjectives to describe your strengths as a legal assistant, and try to incorporate keywords from the job posting that overlap with your background.
Senior-Level Profile Example
---
Dedicated Legal Assistant with 12+ years of experience. Combine a firm grasp of administrative support functions with broad knowledge of court filings and legal procedures. Expertly manage heavy caseloads while assisting with litigation requirements, including legal research, medical records review, and factual investigation.
Entry-Level Profile Example
---
Passionate, reliable Legal Assistant with over a year of experience, eager to serve underrepresented communities. Skilled in legal research, writing, and terminology. Highly familiar with Michigan State Codes pertaining to family law and civil issues. Strong administrative and customer service background. Bilingual: Fluent in English and Spanish.
2. Add an accomplishment-driven professional experience section
In the experience section, outline your work history and highlights, and detail how each role prepared you for your next position. For any past legal assistant jobs, you might mention how many cases you worked on, what areas of law you engaged with, and whether you worked behind the scenes or in a client-facing role. Also, quantify your results where possible. Giving specific numbers on your job performance can set you apart from similar candidates.
Senior-Level Professional Experience Example
---
Legal Assistant
The Law Offices of Austin & Ellis, Lansing, MI | February 2012 to Present
Provide administrative support to one attorney and 4 associate attorneys
Maintain utmost discretion and confidentiality engage with clients
Train and mentor new administrative staff
Worked on 7 major cases worth more than $150M
Resolved a 6-month billing backlog, bringing all accounts receivable up to date
Entry-Level Professional Experience Example
---
Legal Assistant
Darrow Mustafa & Associates, Northville, MI | August 2019 to Present
Conduct investigations to gather and organize data on each case
Draft reports and documents for civil trials
Maintain and update case files
Track billable hours and invoices for 20+ clients
Manage schedules for 4 attorneys
3. Include relevant education and certifications
Legal assistant jobs often require a firm grasp of related policies, procedures, and statutes. Show your knowledge base by giving the details of your associate or bachelor's degree, and make sure to list any relevant legal coursework or certifications you've completed. Also include any software certifications or training you have; this can give you an edge especially if you're applying to larger law firms that tend to rely more on these systems.
Certifications
---
Template:
[Certification Name], [Awarding Organization], [Completion Year]
Example:
The Paralegal Advanced Competency Exam, National Federation of Paralegal Associations, 2009
Education
---
Template:
[Degree Name]
[School Name], [City, State Abbreviation] – [Graduation Year]
Example:
Associate of Applied Science in Paralegal Studies
Center Community College, Lansing, MI – 2008
4. List relevant key skills and proficiencies
With a key skills section, you can more easily tailor your resume to each job post and show hiring managers you fit the role. Include any of your skills that appear in the job post, especially those listed as must-haves. Depending on the position, that may mean focusing on your technical skills like LexisNexis and court e-filing systems, or on your soft skills like time management and preparing clients for trial. Below are some common legal assistant skills to consider for your resume.
Key Skills and Proficiencies
Case Management
Client Communications
Client Data Confidentiality
Contract Review & Analysis
Court Rules & Filing Requirements
Cross-Department Collaboration
Document Preparation & Review
Efficiency Improvement
Legal Correspondence
Legal Writing
LexisNexis
Office Administration
Precedent Research & Analysis
Process Streamlining
Professional Ethics & Confidentiality
Reporting & Documentation
Trial Preparation & Support
Erica Pizem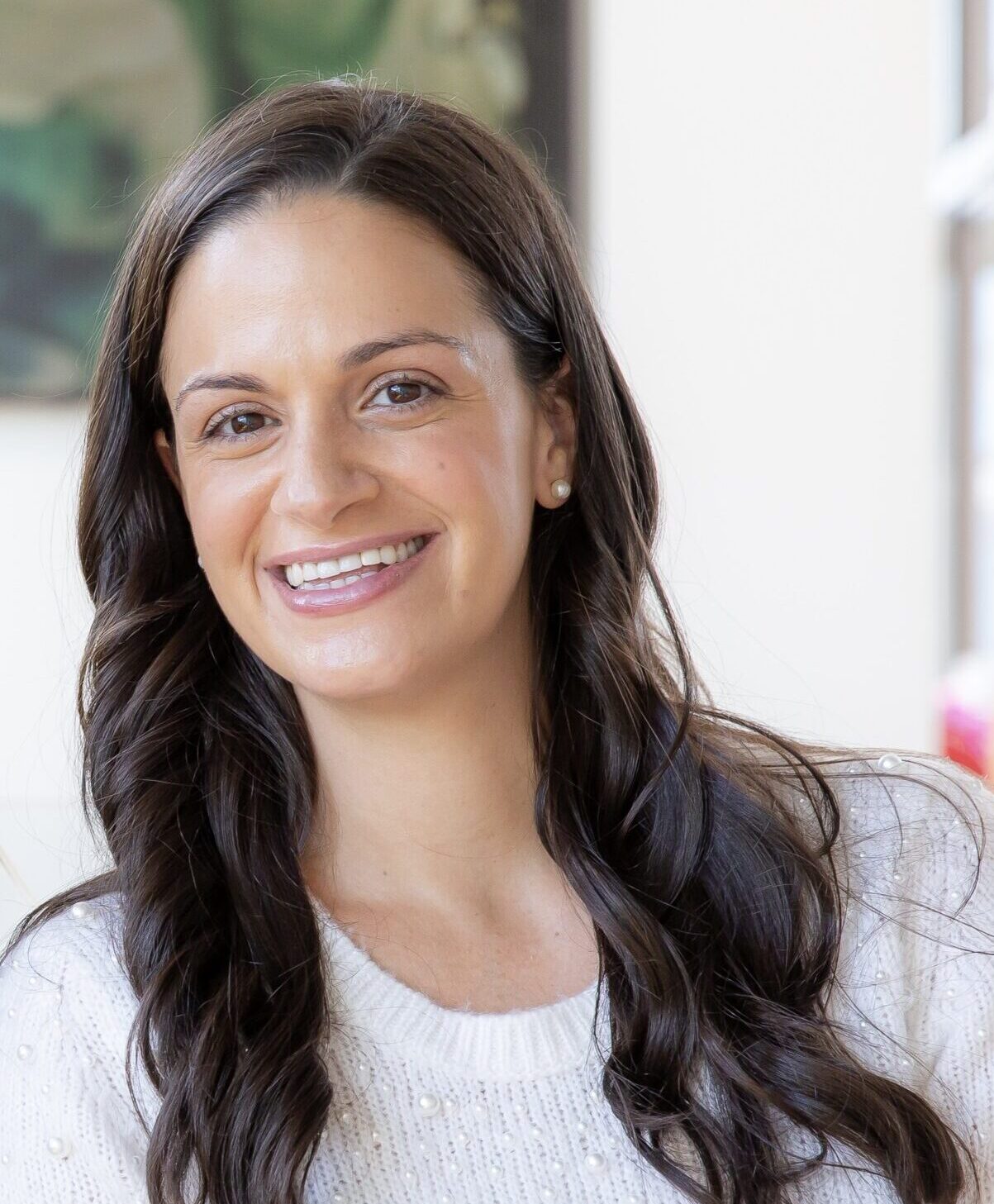 Meet our Expert: Erica is a licensed attorney and legal recruiter, whose primary focus is successfully matching lateral attorney candidates with both large and boutique law firms in the New York City area.
What are the most in-demand skills for legal assistants that should be featured on a candidate's resume? Please include both hard and soft skills.+
Prospective legal assistants should emphasize their proficiency in Microsoft Word, Excel, Outlook, Teams, and Adobe. Candidates should also have some familiarity with preparing various legal documents such as motions, briefs, legal memoranda, discovery requests, and responses to name a few. It's also helpful to highlight familiarity with electronically filing documents with the Courts and an ability to perform legal research. Additionally, it is important for candidates to be detail oriented, team oriented, be able to multitask, and have excellent verbal and written communication skills.
What type of work experience and/or other accomplishments are hiring managers looking for in a legal assistant?+
Candidates should emphasize whether they have a paralegal certificate from an accredited paralegal program or a bachelor's degree. It's also useful to highlight any proofreading and/or formatting skills, as well as whether they are bilingual or have any language skills. If the position is a hybrid environment, then a candidate should describe their ability and experience working from home.
What else in addition to a resume should a legal assistant candidate be prepared to provide hiring managers?+
It's helpful to provide a cover letter detailing a candidate's interest in the role as well as provide samples of drafting documents in the area of expertise of their prospective employer or even samples of legal research. Providing copies of any applicable certifications should also be expected.
How to Pick the Best Legal Assistant Resume Template
Using a template can make it easier to draft and customize a polished resume for each legal assistant application. Look for templates that are clean and simple, with enough white space that the page doesn't look cluttered. Law firms deal in paperwork all day, so showing you understand how a crisp professional document should look can help you make a good impression.
Legal Assistant Text-Only Resume Templates and Examples
Years of Experience
Entry-level

Mid-career

Senior-level
Thor C. Lester
(313) 012-3456
[email protected]
568 Glendale Drive, Detroit, MI 48127
Profile
Passionate, dependable legal assistant with over a year of experience eager to serve underrepresented communities. Bilingual and skilled in legal terminology, research and writing. Highly familiar with Michigan State Codes pertaining to family law and civil issues. Strong administrative and customer service experience with demonstrated willingness to go beyond the expected to ensure justice is served.
Key Skills
Strong verbal and communications skills
Detail-oriented
Proactive
Microsoft Office
Conversational Spanish
Education
Associate in Applied Science in Paralegal Studies
Oakland Community College, Bloomfield Hills, MI, September 2016 – May 2018
High School Diploma
Lahser High School, Bloomfield Hills, MI, 2016
Professional Experience
Legal Assistant, Darrow Mustafa & Associates, Northville, MI
August 2019 – Present
Conducting investigations to gather data regarding cases
Writing and drafting reports and documents for civil trials
Organizing and maintaining case files and legal documents
Tracking hours and bills to clients
Managing attorney schedules
Legal Assistant, Legal Services of South Central Michigan, Ypsilanti, MI
July 2018 – June 2019
Greeted and interviewed clients needing medical services, public benefits and housing assistance
Offered advice to clients, answered basic legal questions and referred to legal counsel as needed
Provided administrative support for the office's legal work
Managed client database and extracted weekly reports
Commended for helping a senior immigrant couple obtain federal benefits previously denied
Andrea Taylor
(012) 983-4567
[email protected]
123 Main Street, Austin, Texas 12345
Profile
Highly efficient legal assistant with over eight years of experience and extensive knowledge of the official procedures and support required in the legal environment. Client-focused and computer-savvy with a proven track record of exemplary performance in a high-pressure law firm. Adept at creating or revising a range of legal documents, including court filings and dispositions.
Professional Experience
Senior Legal Assistant, Goldberg and Sawyer Law, Austin, TX
January 2015 to Present
Compose and revise legal documents for attorneys
Serve as a liaison between attorneys, clients, and other law firms
Answer telephones and set up appointments for senior attorneys
Manage calendars and schedule trial dates, hearings, and conferences
Organize travel arrangements for attorneys
Prepare and document expense reports
Legal Assistant, Peter Jones Law, Austin, TX
August 2012 – December 2014
Answered emails and phone calls
Managed confidential records and documents pertaining to litigation, divorce proceedings, and criminal negotiations
Performed research as required
Composed and revised legal documents
Resolved a 6-month billing backdate and brought all accounts up to date
Improved the organization of the paper and online filing systems
Scheduled court dates and appointments with clients
Organized and prepared documents for court dates and meetings
Education
Bachelor of Arts in Legal Studies
The University of Texas, Austin, TX, September 2008 – June 2012
Key Skills
Extremely organized
Punctual
Team player
Able to follow directives from senior partners
Records management
State and Federal E-Filing Procedures
Knowledge of legal terminology
Law office support
Legal research
Spreadsheet and database management
Amanda Jones
123 (456-7890
[email protected]
1400 Chapel Road, Lansing, MI 66901
Profile
Computer-savvy legal assistant with 12+ years of experience in successfully supporting attorneys. Highly qualified assistant with a thorough command of legal, office, and administrative support functions combined with knowledge of court filings, legal procedures, and legal documents. Able to handle heavy caseloads while assisting with litigation requirements, including legal research, medical records review, and factual investigation.
Professional Experience
Legal Assistant, The Law Offices of Austin & Ellis, Lansing, MI
February 2012 – Present
Provides administrative support to one attorney and four associate attorneys
Worked on seven major cases worth more than $150 million
Resolved billing backlog of 6 months bringing all accounts receivable up-to-date
Maintains client relations with sensitivity and confidentiality
Provides training and mentorship for incoming legal assistant staff
Legal Assistant, Sidney Watkins, LLP, Lansing, MI
July 2008 – February 2012
Performed legal and administrative work in assisting an attorney
Managed attorney's calendar including scheduling hearings, trials and conferences
Provided status updates to clients on their cases
Transcribed attorney's dictation from recordings and drafted correspondence
Reviewed and organized records for over 600 clients in an MS Access database
Education
Associate of Applied Science in Paralegal Studies
Center Community College, Lansing, MI, September 2006 – May 2008
Key Skills
Proficient in MS Office and AbacusLaw
Types 75+ WPM
Excellent written and verbal communication skills
Comprehensive research skills
High level of professionalism
Certifications
General Practice Paralegal Studies
The Paralegal Advanced Competency Exam (RP)
Frequently Asked Questions: Legal Assistant Resume Examples and Advice
What are common action verbs for legal assistant resumes?+
You may find it hard to think of distinct action verbs for each bullet point on your resume, especially if you've had similar duties in multiple jobs. The verbs list below can give you some fresh ideas. In general, try to use verbs that show you excel in a key support role, such as "reinforced," "streamlined," or "organized."
Action Verbs
Analyzed
Assisted
Called
Communicated
Compiled
Coordinated
Created
Delivered
Documented
Drafted
Expedited
Facilitated
Filed
Helped
Improved
Interacted
Liaised
Monitored
Organized
Prepared
Prevented
Provided
Reinforced
Researched
Retrieved
Reviewed
Scheduled
Streamlined
Strengthened
Summarized
Supported
Updated
How do you align your resume with a job posting?+
The Bureau of Labor Statistics forecasts that jobs for paralegals and legal assistants will increase by about 14 percent between 2021 and 2031. This growth rate is much faster than the average for all US occupations.

When you're applying for similar legal assistant jobs, you may be tempted to use the exact same resume. But this approach can backfire and keep you from moving to the next hiring round. While some job skills do overlap, each hiring manager will look for different credentials in an applicant, such as experience with criminal law or the ability to create a file organization system. Get their attention by including keywords and phrases from the job posting in your skills and professional experience section. If the job requires a certification you have, add that to your profile summary so you stand out as a qualified applicant right away.
What is the best legal assistant resume format?+
In nearly all cases, you should use a Combination (or Hybrid) resume, because it's easiest for hiring managers to learn about your pertinent skills and experience – it's also easiest for you to align with your job goals.

With the Combination format, you highlight your most relevant skills and experience in your Experience or Work History section and an intro section. (This combination of work history and intro content is where the format gets its name.) Your resume intro should include a Profile summary and Key Skills section, and you may also add a Career Highlights or Awards section. By carefully choosing the details for these intro sections, you can (a) position yourself for your target job, and (b) give hiring managers a clear, quick view of what you offer.
Expert Advice: Include a cover letter with your resume
Including a cover letter with your legal assistant resume shows you're serious about the position and want to work with that specific firm. It's also a great way to elaborate on key duties or highlights from your resume. For instance, if your resume states that you helped investigate cases, you could use your letter to describe a time you found a key piece of evidence that helped win the case.