As one of the largest networking platforms for job seekers, LinkedIn has over 800 million users and 58 million listed companies. Although your LinkedIn profile serves a different function than your resume, you may want to consider uploading your document to your account. This provides a different reading experience for recruiters and potential employers who take an interest in your profile and enable you to apply for jobs even faster on the LinkedIn mobile application or desktop website. Throughout this guide, we'll walk you through how to upload your resume to your profile and evaluate the pros and cons of including your resume.
How to Upload Your Resume to LinkedIn
Uploading your resume can be accomplished with just a few easy steps. First, make sure you're viewing your profile. Then, click the "Add a profile section" button located underneath your number of connections. Select the "Recommended" drop-down menu and click "Add featured."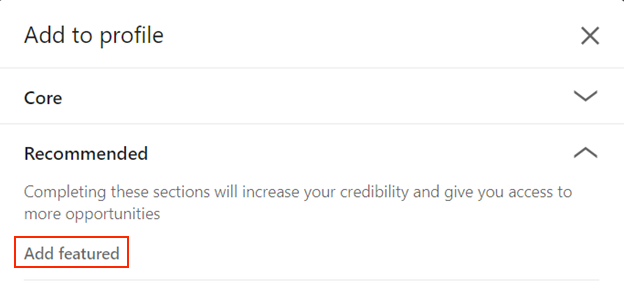 Finally, you'll upload your resume by clicking the + button and selecting "Add media."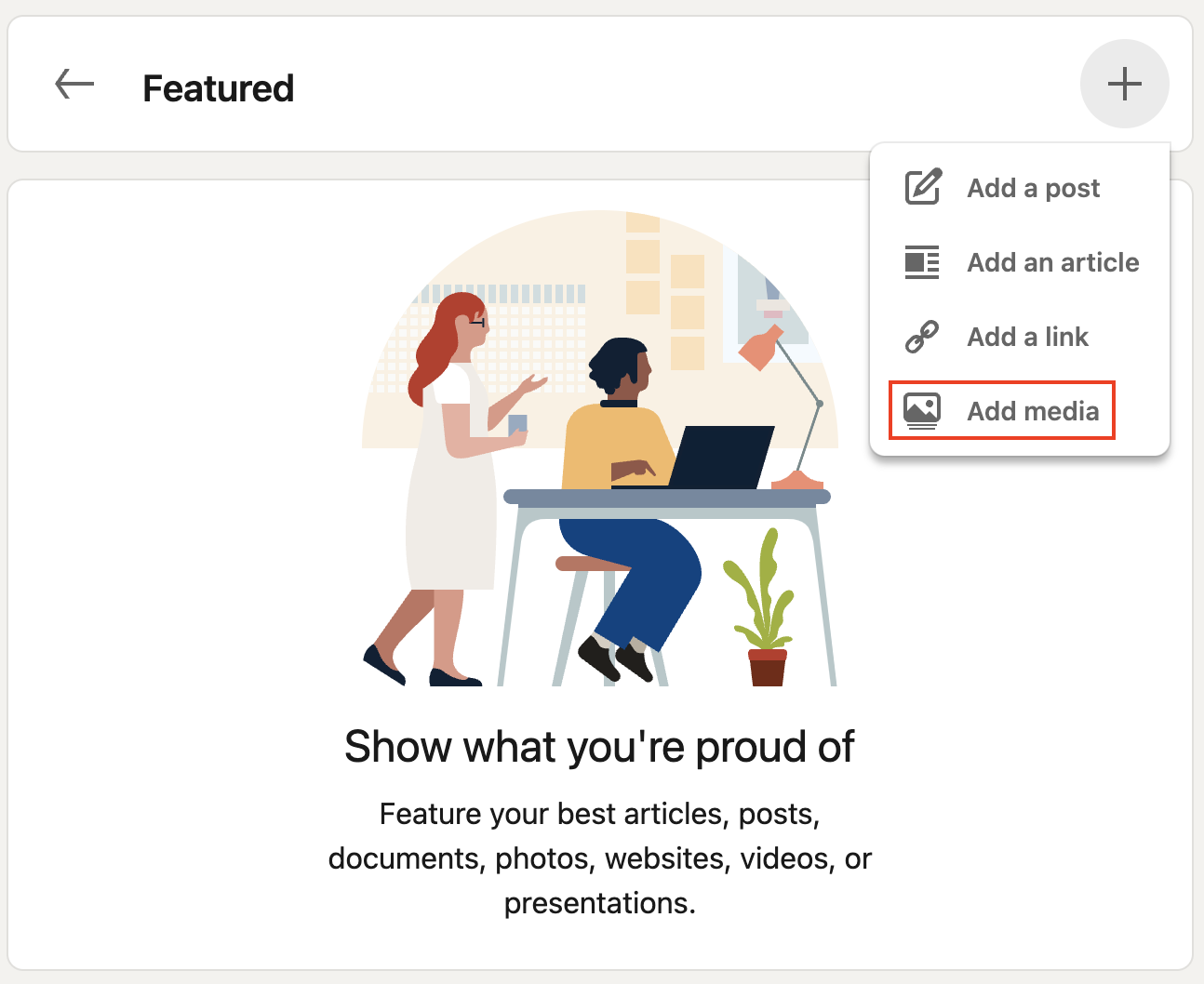 Should You Upload Your Resume to LinkedIn?
Depending on the situation, you may not wish to include your resume on your LinkedIn profile. While it has some benefits, such as making the application process more convenient, you may also find that your document contains sensitive information that you may not want to make publicly available. The other concern for job seekers that are covertly looking for opportunities is that including their resume may tip off their current employer, which can have potentially disastrous ramifications. Job hunters who are not currently employed or are open with their bosses about pursuing other opportunities won't have these same concerns. They can upload the profile to enhance the efficiency of the application process.
Should Your LinkedIn Content Match Your Resume?
While you may find a fair amount of overlap between the resume and LinkedIn profile, you don't want all of the content to read the same across both mediums. Unlike the resume, which you should always write in the third person, you may want to consider using a first-person approach when building your LinkedIn profile. Because this is a social media networking site, you also have a bit more freedom to speak on a more personal level than you would on the resume. You'll still want to include significant accomplishments from your career as you detail your work experience, but you'll also want to add more insights into who you are as a person. For instance, if you're passionate about emerging trends within your space, adding a paragraph that provides insights into your expertise can help improve your branding as a thought leader in your industry.
Use a Combination of Paragraphs and Bullet Points
When adding your resume content to the work experience section of your LinkedIn page, you should use a combination of bullet points and paragraphs. Creating a brief summary of your experience at the top of each job will draw attention to your most impressive accomplishments and provide a different reading experience from your resume. After four lines, the software will hide the remaining content unless the viewer clicks the See More button, so you can feel free to detail the rest of your content in bullet points. Be sure to use this opportunity to incorporate high-value industry terms and keywords to improve your visibility on the platform. Research sample job postings on LinkedIn can be helpful here in identifying the correct words.
Downloading Your LinkedIn Profile as a PDF
Unless you've started building your work experience content on LinkedIn before creating your resume, downloading your profile as a PDF doesn't have much purpose during the job search other than providing you with another way to assess your LinkedIn content. You never want to send a PDF of your LinkedIn to an employer, as the content is meant to read differently and won't help you generate traction as you apply for jobs on the open market. To download your LinkedIn as a PDF, simply select the Me icon on your profile page and click the More button located in your introduction. You can then save your LinkedIn profile in PDF format.
How Do You Align Your Resume with LinkedIn?
The key to crafting a compelling LinkedIn profile is incorporating key aspects of your resume without simply copying and pasting the content verbatim. Because LinkedIn has its own SEO algorithm, there are benefits to including bullet points that have high-ranking keywords and industry terms to maximize your visibility with recruiters. That said, ensure that the information you're providing doesn't break any confidentiality agreements and provides a different reading experience from the resume document. The LinkedIn profile needs to be viewed as an extension of your resume rather than simply an online carbon copy.