Why These Professional Resume Writers?
Our goal is to connect job seekers with the best local resume writing services. To conduct our search, we scored Washington, DC resume writers on five key variables and analyzed the results to give you a hand-picked list of the five best resume writing services.
1. Qualifications
Credentials and certifications that show proof of expertise
2. Reputation
Numerous glowing reviews from satisfied clients
3. Adaptability
Willingness to meet clients in a variety of settings and make revisions
4. Value
The quality of the work meets or exceeds the cost put toward it
5. Professionalism
A proven track record of meeting deadlines and honest dealings
By carefully reviewing each professional resume writing service in Washington, D.C., we have narrowed your options to include only the best picks. Our selections are skilled at both civilian and federal resumes and can manage any level of work experience from entry-level to executive. We've analyzed these services based on cost, turnaround time, and reviews to feature the resume writers guaranteed to produce high-quality results to satisfy your needs.
The Best Resume Writing Services in Washington, DC
---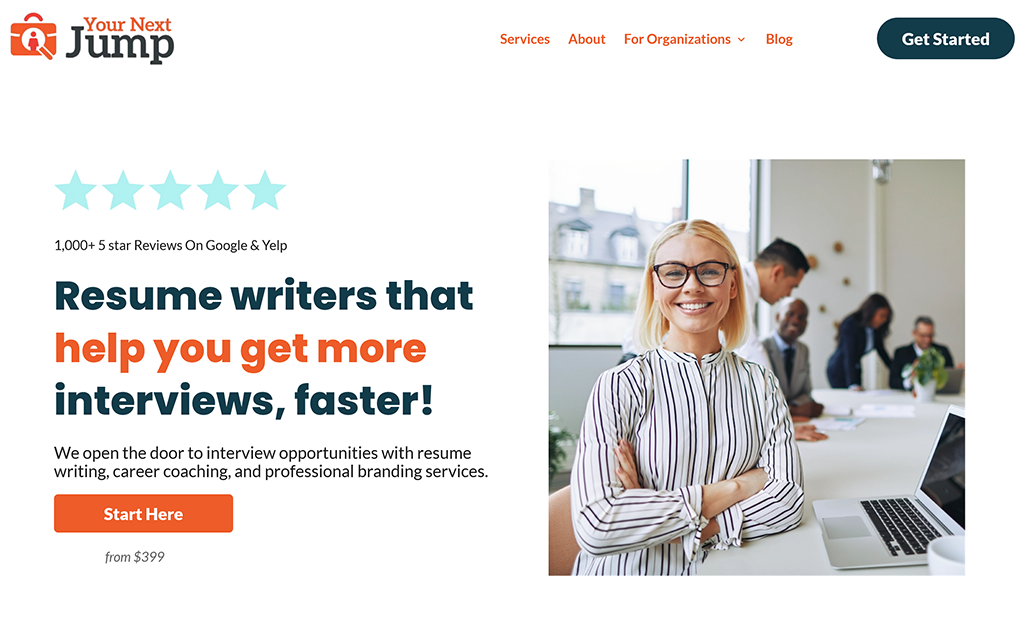 Your Next Jump is known for giving its clients a well-rounded experience with their package plans. They offer a variety of packages that promise not only a polished resume but also keyword optimization for passing the Applicant Tracking System (ATS) and modern formatting that is promised to grab the HR rep's attention. They also have add-on options like career coaching, LinkedIn optimization, and professional branding.
Cost: Resume writing $399 – $999; Interview preparation $299 – $399; Professional branding website $899 – $999
Turnaround time: 1 – 4 weeks, depending on service purchased
Credentials: Accredited by the Small Business Bureau; Member of the Professional Association of Resume Writers; Certified Professional Career Coach
Resume design: Modern
| What We Like | What We Don't Like |
| --- | --- |
| Video chat consultations | No option for in-person consultations |
| Free webinars | |
| Highly acclaimed interview preparation add-on | |
What clients are saying. Clients say that Your Next Jump creates visually appealing and informative resumes. They are known for helping you to take ownership of your story and can ensure you're seen as a valuable candidate. Many reviewers also cite their interview preparation as a game-changer that helped guarantee competent and dynamic answers.
How to get started. Look at the variety of packages on their website to determine which one best fits your needs. Then, click "initiate service" to be taken to their contact form.
---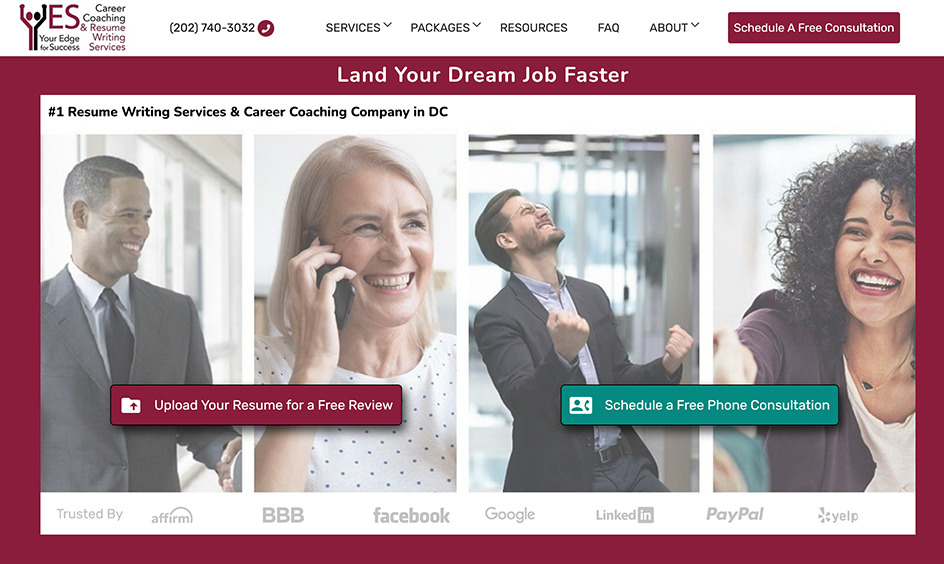 YES stands out for its unique resume writing experience, which promises that your resume will get the attention of three experts through interviewing, writing, and editing. Their packages include top-tier LinkedIn optimization, interview preparation, and career strategy coaching with guerilla techniques. They offer a free resume review on their website, so you can get an idea of how they would make improvements without making a full commitment. It's also worth mentioning that their services now include an interview guarantee.
Cost: Resume writing $687 – $1,075
Turnaround time: 5 – 8 business days
Credentials: Accredited by the Better Business Bureau with an A+ rating; Member of the Professional Association of Resume Writers and Career Coaches
Resume design: Modern
| What We Like | What We Don't Like |
| --- | --- |
| Having three resume writers for each client | Package prices are more expensive than competitors |
| Career strategy coaching with guerilla techniques | |
| Free career success tips | |
What clients are saying. Clients enjoy how YES manages resume writing during big transitions, such as a move or career change. They appreciate how they have structured their resumes to create a better flow of information.
How to get started. Fill out the contact form on their website to schedule your free 30-minute consultation.
---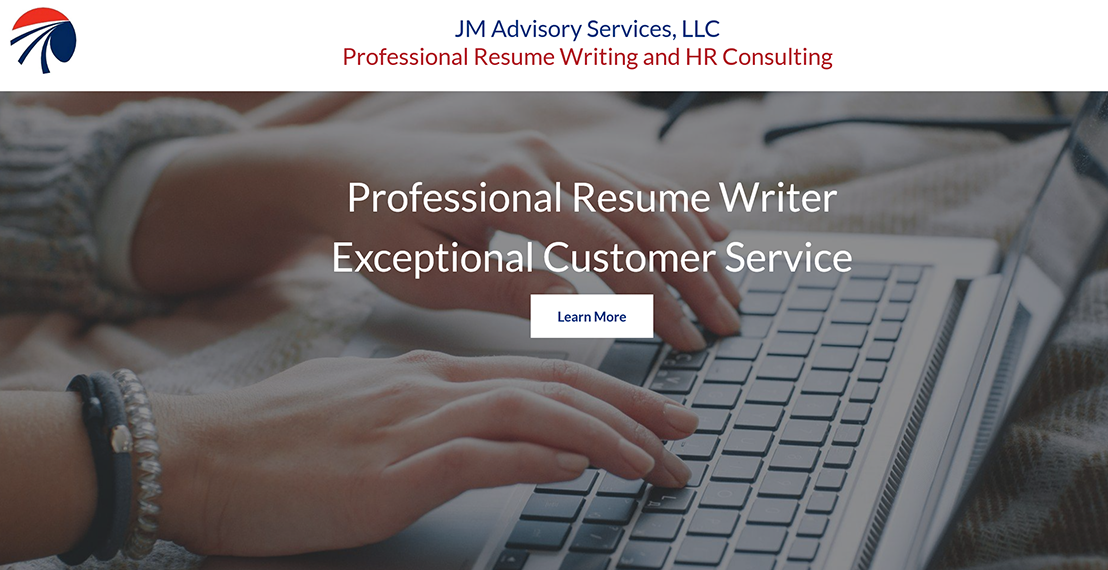 Ensuring a rapid response time (20-30 minutes during business hours), JM Advisory Services promises to give their clients individualized attention and a fully customizable experience. JM Advisory Services is the brainchild of Janet Crist, an HR Director who felt she could make a more significant impact working for jobseekers rather than employers. This is an excellent fit for those seeking one-on-one attention requiring federal or civilian resumes.
Cost: Resume writing $299 – $349; Cover letter $125
Turnaround time: 24-48 hours
Credentials: Senior Professional in Human Resources from Society for HR Management; Human Capital Strategist from Human Capital Institute; Strategic Workforce Planner from Human Capital Institute
Resume design: Modern
| What We Like | What We Don't Like |
| --- | --- |
| Guaranteed Individualized attention | Can't view previous work on the site |
| Affordable services | |
| Quick response time | |
What clients are saying. Clients are impressed by Janet's quick turnaround time and how quickly their improved resume can land them job interviews. Some claim getting an interview just days later, and all her clients have enjoyed new job prospects.
How to get started. To get on Janet's client list, send her an email at [email protected] and include a current copy of your resume and a link to the job posting you want. You can also give her a call to set up a free consultation.
---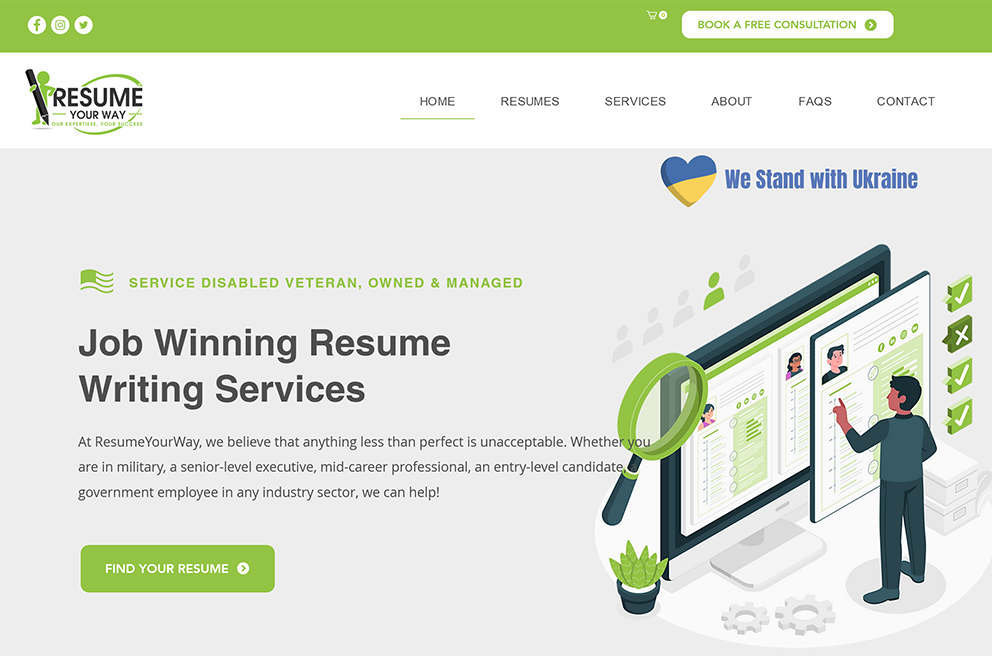 Resume Your Way focuses on securing reliable employment in a variety of fields. They service military, federal, and business clientele but are known to create winning resumes for outliers as well. Their career coaches are all current experts in their field, with many actively holding positions at Fortune 500 companies. With over a hundred thousand resumes written for their clients and a 99% satisfaction rate, they have a reputation for creating quality work.
Cost: Resume writing $109 – $999
Turnaround time: 3 – 4 business days
Credentials: Certified Professional Resume Writer; Service-Disabled Veteran Owned Small Business
Resume design: Modern
| What We Like | What We Don't Like |
| --- | --- |
| They test your resume against their own ATS systems to make sure it will pass | High consulting fee if you want to schedule an in-person consultation |
| 10-20% discount for all members of the armed forces, their families, and first responders | |
| High customer satisfaction rates | |
What clients are saying. Military professionals especially like Resume Your Way for their focus on resumes intended for those seeking a promotion within the military, and those transitioning out. Civilians also applaud this service for their precision and for translating their work experience into actionable, real-world items.
How to get started. Book a free 15-minute consultation on their website or purchase a product/service on their homepage to get started right away.
---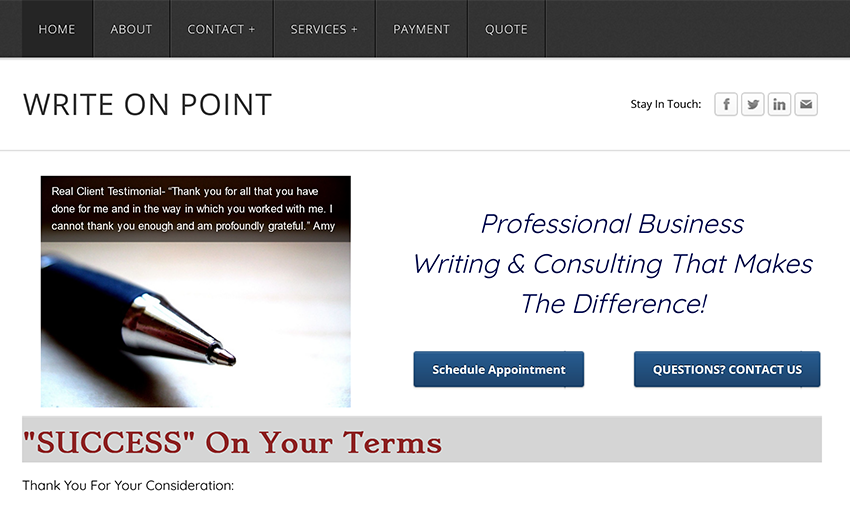 Write on Point is a unique contender as they don't only provide personal resume services but also offer business consulting. This gives them a unique perspective on what makes a resume stand out to employers. With over 12 years of experience and a background in law, real estate, and business, they offer some of the most affordable rates in the industry, with entry-level resumes starting at just $75. Unlike the other services on this list, they also offer services to those looking to create or update a Curriculum Vitae (CV) for academics, researchers, doctors, and scholars.
Cost: Resume writing $75 – $999
Turnaround time: 3 – 4 days
Credentials: No official credentials, but all of their resumes are thoroughly reviewed by their Executive Editor.
Resume design: Modern
| What We Like | What We Don't Like |
| --- | --- |
| Can view samples of their work online | Phone or Video Consultations are only available for an extra fee |
| Affordable rates | |
| Free, no-obligation resume review | |
What clients are saying. Clients are pleased with the formatting and use of important keywords that help them stand out to potential employers.
How to get started. Email your current resume directly to their Executive Editor through the link on their website or purchase a product to get started immediately.